🇺🇦 NEW FUNDRAISING! Your participation is so important!
17.09.2022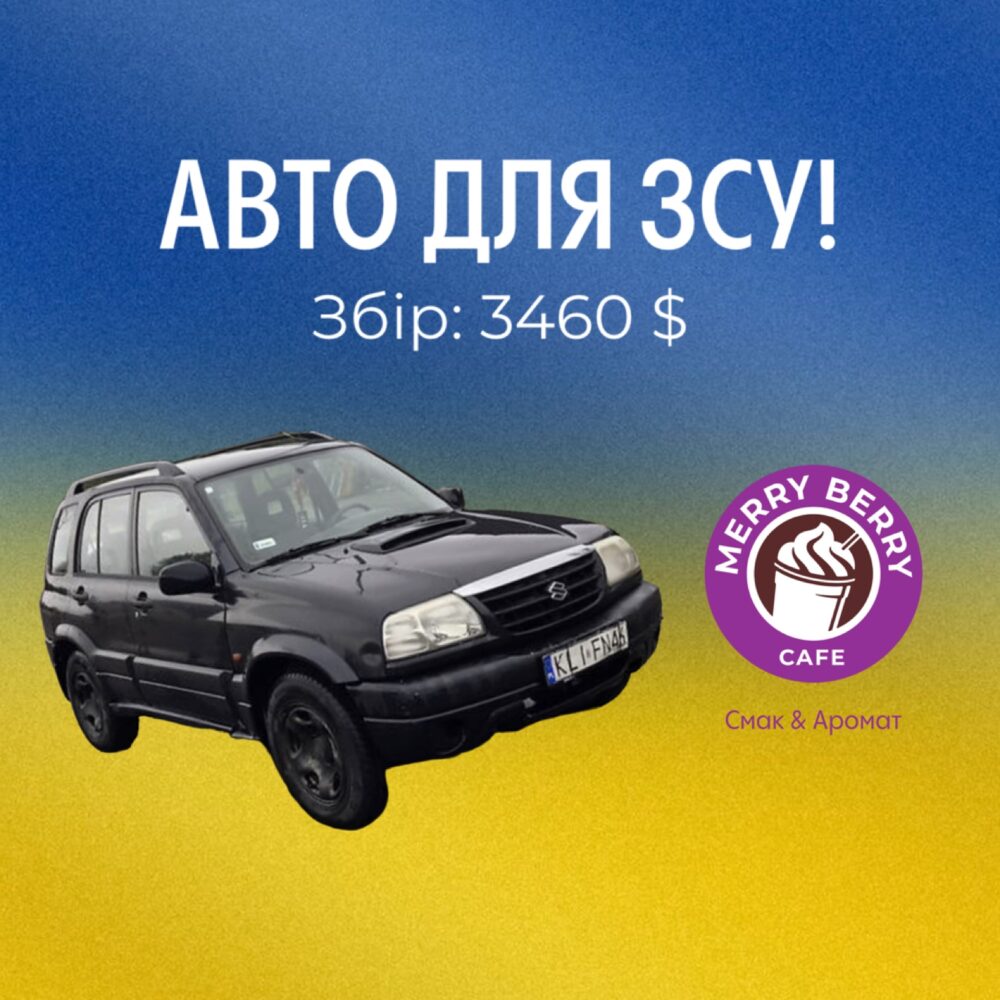 Merry Lovers, we are starting another fundraising to help the Armed Forces of Ukraine!
Now we are collecting funds for a car for soldiers from the front line!
🤝 How to join?
Just add 5 UAH to your order!
💜 Every 1 UAH of yours saves a life!
We will win together!
More News:
HO HO HO Merry Lovers 💜 The holiday are coming! And our Christmas Menu🎄 🍫 White hot chocolate 🍒 Cherry-rosemary tea 🍊 Hot Smoothie-tangerine 🥤 Bumble coffee Tangerine 🎊 Taste the SMAK and AROMAT of the holiday at Merry Berry

Світло всередині кожного з нас ⚡️ Merry Berry Cafe також вже долучились до економного споживання електроенергії у всіх закладах! Економимо світло та створюємо наше майбутнє разом 💜🇺🇦