Dessert «Snickers»
19.02.2019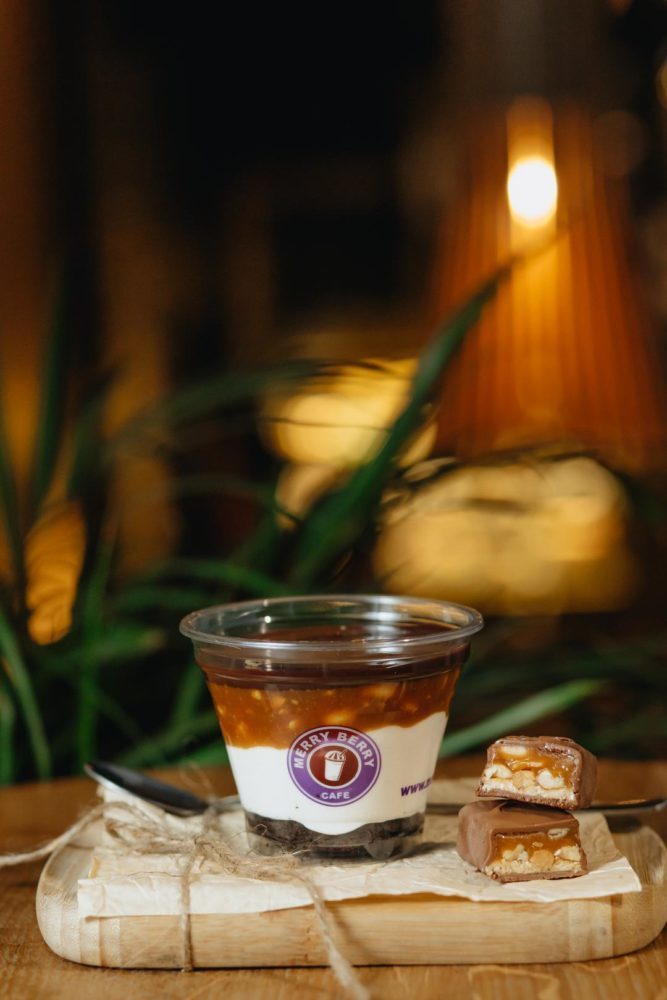 We`ve been waiting for it for so long! And here, finally, is "Snickers" loved by all, which is in the form of a dessert in our windows.
This dessert consists of a chocolate crust nourished with a coffee syrup, buttercream with salty caramel, peanuts, and covered with chocolate.
Our dessert "Snickers" gives a rich taste, a good mood and power.
More News:
Our new Merry Berry in Kherson has opened its doors widely to customers, and pleases everyone with a bright palette of drinks, delicious desserts and snacks, and most importantly - with an open minded, kind staff! It has been a

On the eve of the New Year, we would like to remind you that each guest of the Merry Berry chain deserves special attention, love and care. We thank you for your choice. For your trust. For your smiles. Thank