Солодкий тиждень
08.11.2021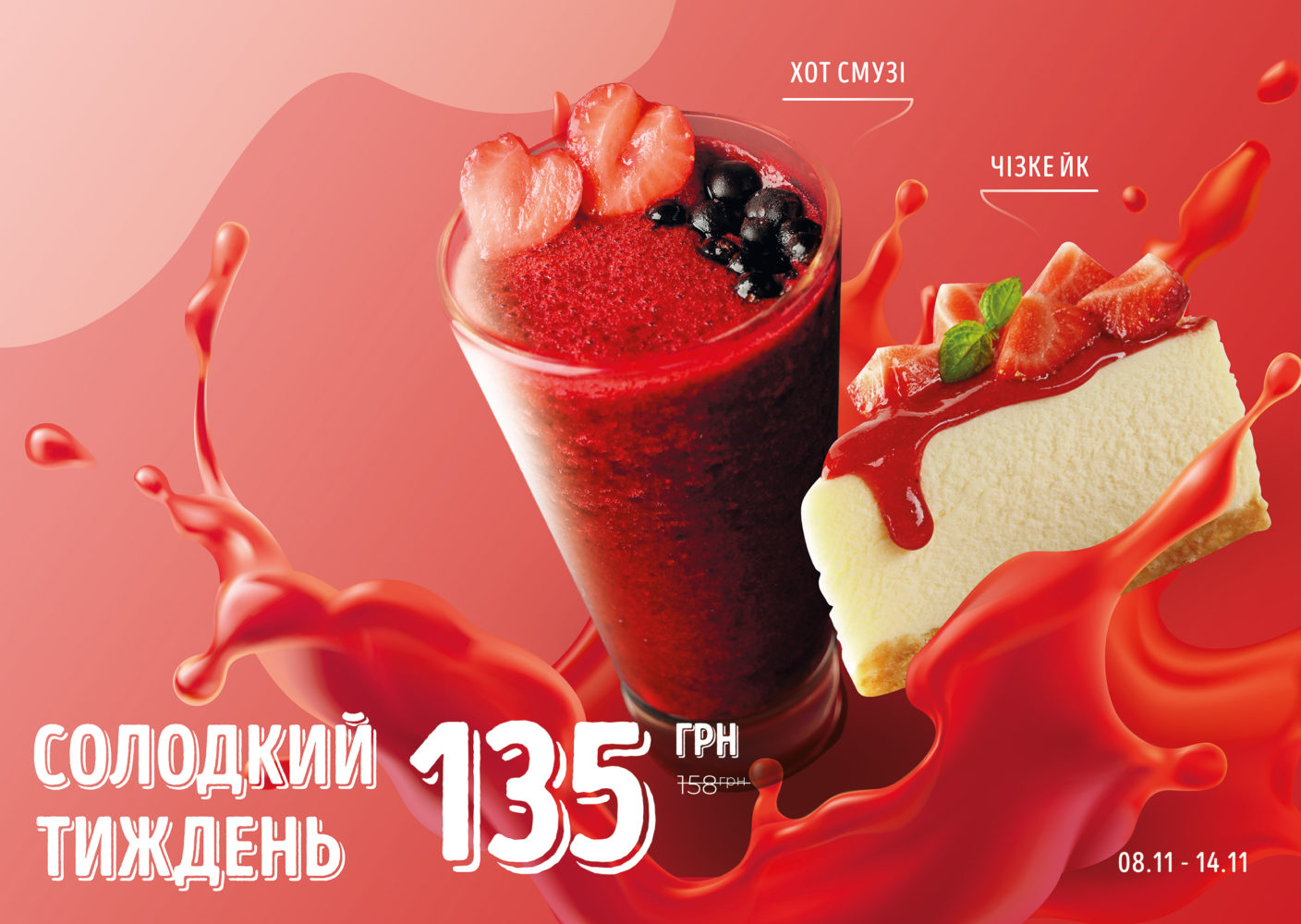 Цей тиждень починаеться ну дуже солодко! До Вашої уваги СПЕЦІАЛЬНА ЦІНА 135грн при купівлі комбо – напою з лінійки ХОТ Смузі+Чізкейк.
More News:
💙Разом ми сила!💛 Merry Berry не стоїть осторонь від подій у країні та працює на благо економіці та наших клієнтів. Додавай до замовлення від 5 гривень на допомогу Збройним силам України! Всі зібрані кошти кожен тиждень перераховуємо до найбільшого благодійного

The new drink of the month is already waiting for you at the Merry Berry Cafe. Don't miss to try Hot Smoothie Pear - Banana in February!