Special Patriotic Menu!
10.08.2022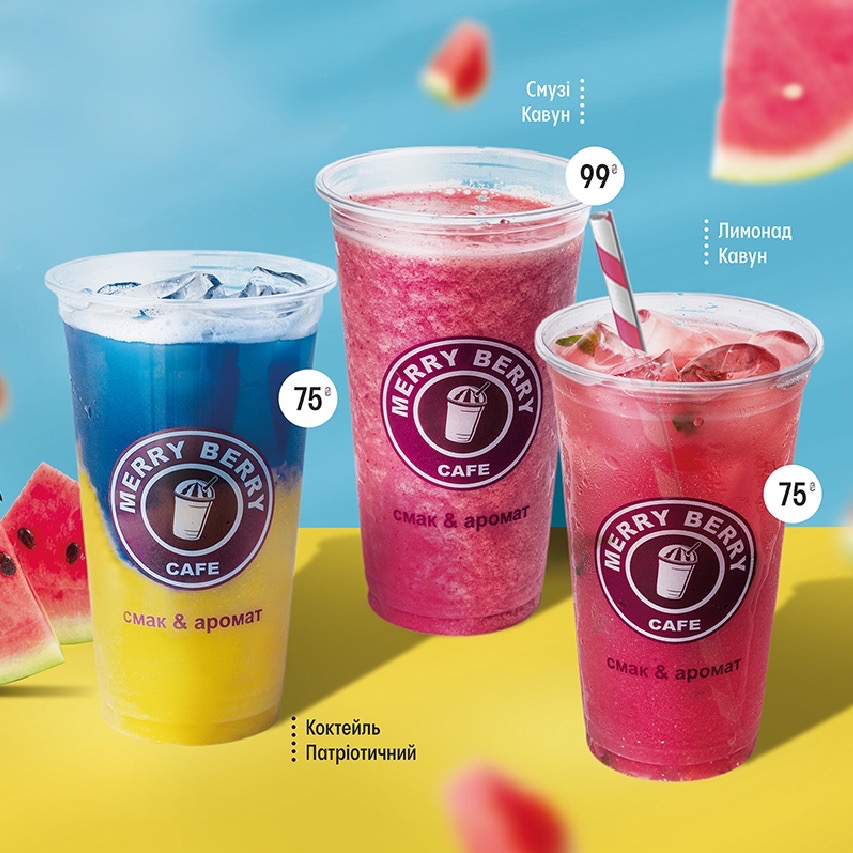 Only until September 10!
We created a special menu from real Ukrainian watermelons and added another special cocktail!
Try:
Smoothie Watermelon – 99 UAH
Lemonade Watermelon – 75 UAH
"Patriotic" drink – 75 UAH
We send 10% of the sale for the Armed Forces of Ukraine!
More News:
All the Merry Lovers are always waiting for him… Spicy, healthy and delicious drinks with pumpkin flavor! 😋 Cast: Pumpkin Latte - 57 UAH Pumpkin Hot Chocolate - 59 UAH Pumpkin Hot Smoothie - 63 UAH Pumpkin Americano - UAH

Merry Lovers, we are starting another fundraising to help the Armed Forces of Ukraine! Now we are collecting funds for a car for soldiers from the front line! 🤝 How to join? Just add 5 UAH to your order! 💜